Merry Christmas to all of you SantaCon revelers! Enjoy yourselves in cities around the world. It's a season to celebrate with your pals while raising money for charity. We can't think of a better way to do it than dressing like Ram Leather Care's favorite Arctic friend.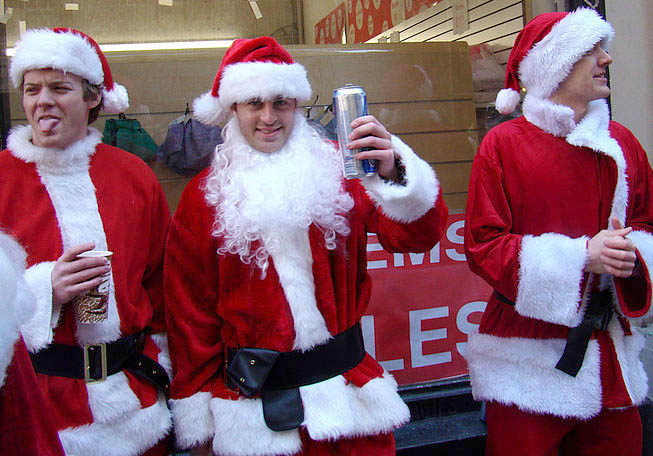 When the party's over, we're here to help.
Send your Santa hats and Santa Suits to us. We'll clean them so you'll be ready for next year's festivities. We clean Santa Suits for the pros. You know, the ones who have little kids sit on their laps and don't drink on the job. But we love you wannabees, too, especially since your costumes can get soiled as you revel.
Here's a tip for you amateur Santas: Behave yourselves, follow Santa's Code, and don't over imbibe. We charge extra to remove vomit. 🙂