Save time having alterations and repairs done when your garments and leather goods are being cleaned and restored. You'll save money, too.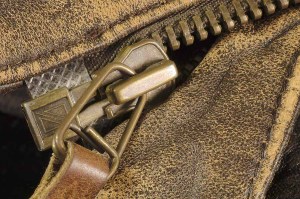 While your garments and leather goods are being cleaned, it's a great time to have repairs and alterations done. You can save money on many of our services when your items are already in our hands. It cuts down on paperwork and handling so we discount the prices which are shown in the accompanying price list.
We can repair rips, replace cuffs and collars, sew on buttons or patches, shorten garments, as well as reline coats and jackets. We have everything needed to accomplish these tasks within our facility so the turn around time is minimized. If you have a unique situation, call us to discuss it. Bet we have a solution for you.
Estimated Pricing
Repairs can be done without ordering our cleaning services, but for hygienic reasons, garments must be presented to us in acceptably clean condition or they will be refused.