Your animal hides and mounted trophies can look fresh again. We know how to clean and restore them.

Animal skins and rugs can be successfully cleaned to remove soil and stains as well as restore softness and luster to the fur. We even re-gloss the eyes and nose areas! Mounted animal heads or full bodies can also be cleaned.
Cleaning prices vary; an estimate will be provided to you before cleaning begins. Email a picture of your animal skin or mounted hunting trophy to us at info@ramleathercare.com so we can determine the options available to you.
Please note mounted animals cannot be serviced through mail order. If you are near our Metro Detroit facility, you may bring your items to us. If you would like to send your items to us through one of our dry cleaning partners in other cities we serve in our four state region, email us for a list of local dry cleaning partners.*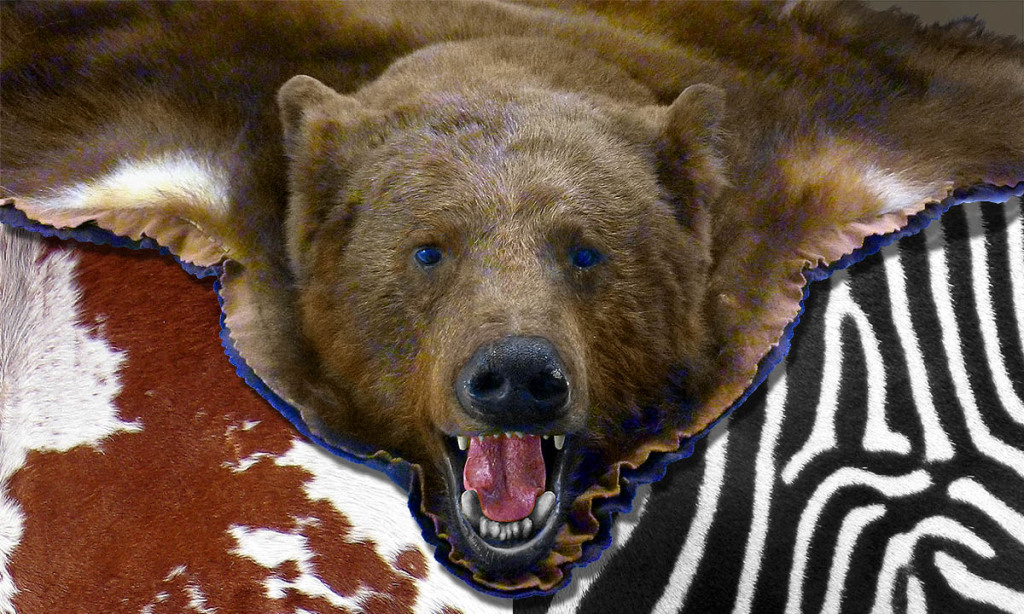 Please note: Retail pricing varies at each dry cleaner.