It's still summer but fall will be here before you know it! Now is the time to prepare for school events or senior pictures by cleaning your varsity jacket, favorite college or Pro team jacket.
If you think all cleaners are the same or that anyone can clean these specialty jackets, think again! Professional Leather Cleaners know how to avoid potential damage. Without the experience and special cleaning systems specific to leather cleaning, dye bleed is a high risk like this jacket that was cleaned by a local dry cleaner.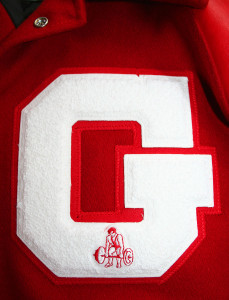 If you've had a jacket or garment improperly cleaned, give us a chance to assess it. We may be able to salvage it and restore colors!